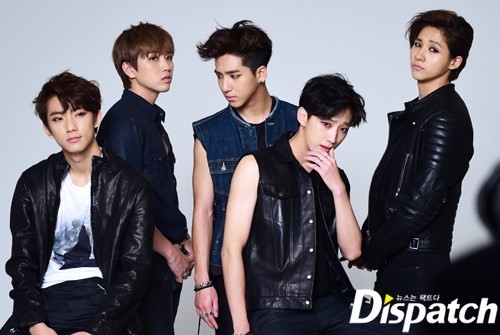 B1A4 looks edgy, casual, and playful in their new pictorial for "TONY MOLY."
The boy group B1A4, is widely known for their music videos with fun, cheerful, and colorful concepts. They recently released their new album and music video, "Solo Day," which is no exception to the rule.
The group will be visiting the U.S. for their
"2014 B1A4 Road Trip" tour, starting with New York on October 3rd.
B1A4 begins their photo shoot dressed in all dark colors, next moving on to fun and casual, and then finishing with a classy and colorful theme.
Check out their photos below!